UGC NTA NET Syllabus 2023 Details
| | | |
| --- | --- | --- |
| UGC/NTA NET Paper | Number of Question | Marks |
| (Paper -1) Generic it will be intended to assess the teaching or research aptitude of the Candidate. | 50 | 100 |
| (Paper -2) Based on the subject selected by the candidate  and will assess domain college. | 100 | 200 |
| Total  | 150 | 300 |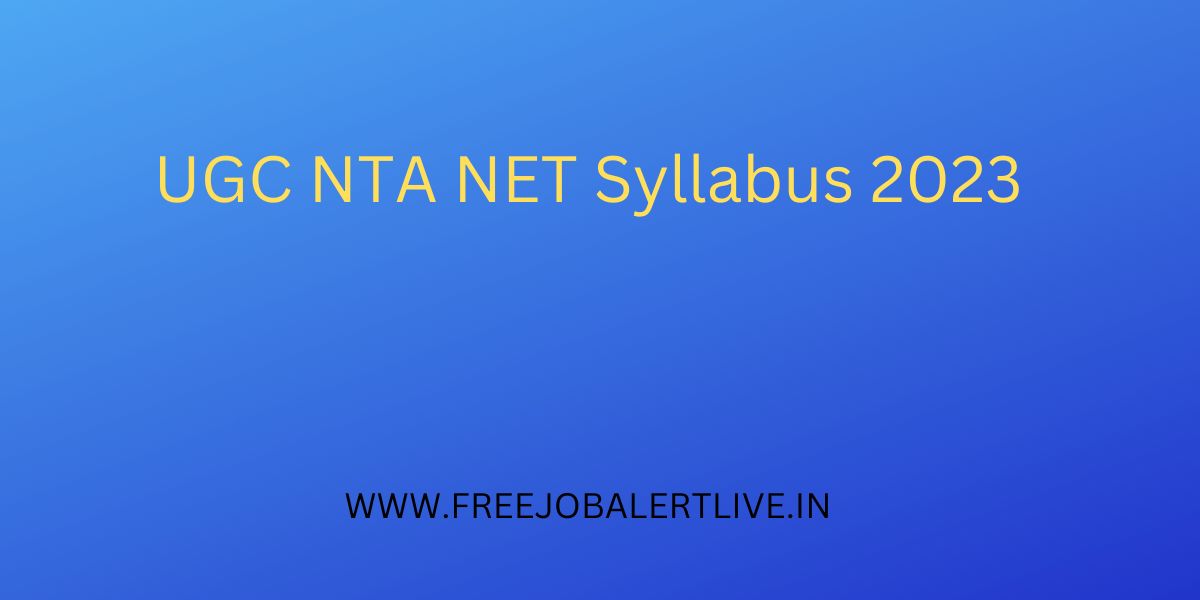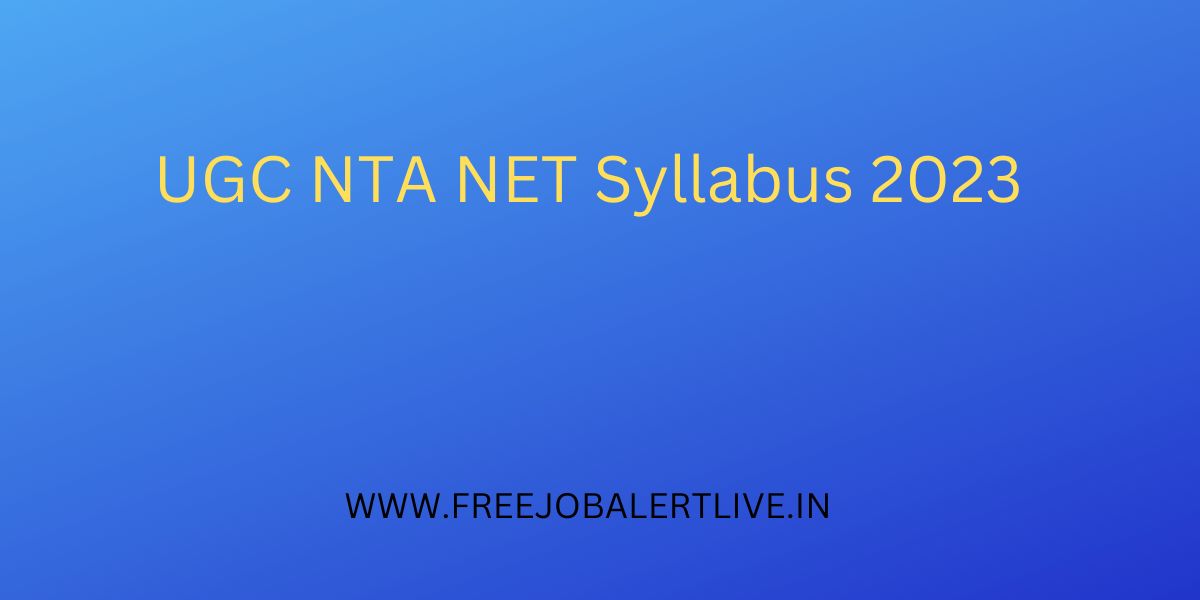 UGC /NTA Syllabus for Paper-I( 2023)
Unit -1 Teaching Aptitude
Teaching:- Concept ,Objectives, Levels of Teaching ,Characteristics and Basic Requirements.
Learner's Characteristics :-  Characteristics of Adolescent and Adult Learners ,Individual Difference.
Factor affecting teaching related to Teacher, Learner ,support material ,Instructional Facilities ,Learning Environment, and Institution.
Method of teaching in institutions of higher learning .
Teaching Support System:- Traditional , ICT based and Modern
Evaluation System:- Elements and type of evaluation, Computer Based testing ,Evaluation in choice based credit system in higher Education ,Innovations in evaluation system.
UGC NTA NET Syllabus 2023 Research Aptitude
Unit-II  Research Aptitude
Research :- Meaning ,Characteristics and type ,Positivism ,and Postpositivistic approach to research.
Methods of Research :-Experimental ,historical ,Descriptive ,Qualitative ,and Quantitative Method ,Steps of Research.
Article and Thesis Writing:- Format and styles of referencing ,Application of ICT in research .Ethics Research.
Unit-III  Comprehension
A passage of Text is Given. Question are asked from the passage to be answered.
UGC NTA NET Syllabus 2023 Full Details
Unit-IV Communication
Communication:- Meaning Types and characteristics of Communication .
Effective Communication :- Non-Verbal and Verbal ,Inter cultural and group Communication ,Barriers to effective   communication ,Mass Media and Society.
Unit-V Mathematical Reasoning and Aptitude
Reasoning:- Number Series and Coding ,Letter Series ,Relationships.
Mathematical Aptitude:- Profit and Loss ,Average ,Time and Distance ,Ratio , Proportion , Percentage ,Fraction. ETC
Unit-VI Logical Reasoning
Understanding the Structure of Arguments.
Venn Diagram
Indian Logic
Unit-VII Data Interpretation
Quantitative and Qualitative Data
Graphical Representation
Sources ,Acquisition and Classification of DATA
Mapping of data ,Data and Governance , Data Interpretation .
Unit-VIII Information and Communication Technology
ICT:- Abbreviation and terminology , Basic of the Internet ,E-MAIL ,Audio ,Video Conferencing ,Digital Initiatives in Higher Education.
UGC NTA NET Syllabus 2023 Subject wise
Unit-IX Development and Environment(People)
Human and environment interaction Anthropogenic activities and their impacts on the environment.
Development and Environment:- Millennium Development and Sustainable Development Goals.
Environment issues:- Air Pollution, Water Pollution ,Noise Pollution ,Socio Economic and Political Dimensions. Impacts of pollution on Human Health.
Natural and Energy resources :- Hydro ,Geothermal , Solar ,Wind ,Soil ,Biomass ,Nuclear ,Forests.
Natural Hazards and Disasters:- Environment Protection Act (1986)
UGC NTA NET Syllabus 2023 Higher Education System
Unit-X Higher Education System
Evolution of higher learning and research in post Independence India
Institutions of higher learning and education in ancient India
Professional , Technical ,Skill Based Education
Value Education and environmental Education
Oriental ,Conventional , Non- conventional learning  Programs in India
Governance and Policies , Administration